PerfectK9 is started by Doris Lam, an Australia Certified Dog Trainer. She is certified by Alpha Dog Training in Melbourne in year 2000, an academy where an effective reward-based canine training was developed and introduced.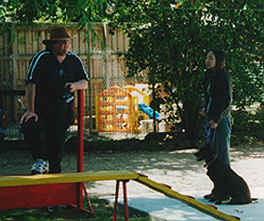 Concepts of Lifestyle canine Communication Training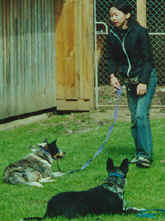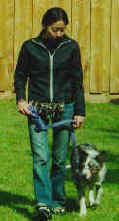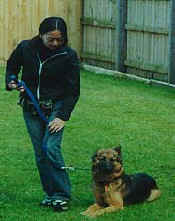 Through the intensive training with AlphaDogTraining, Doris has acquired the practical knowledge and skills in area of:
Lifestyle Canine Communication System
Dog handling techniques (basic-advance)
Basic Canine Behaviour & Psychology
Behavioural problem solving
Agility training
With 20 years of training experience and also the pioneer in positive based lifestyle training in Singapore, Doris has helped many owners solved their dog's behaviour issues.
Doris continues her research after her certification, in order to comprehend better on dog behaviour and training. In addition help owners to draw a closer bond with their dogs. She makes sure that  the training Perfect K9 provides, is useful and up to date.
Click here to view Doris full profile.